MD Hanley Works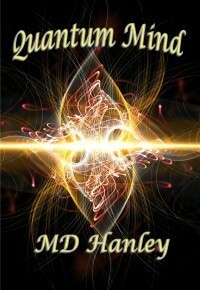 **JUST RELEASED**
What if the Earth is a sentient living being? Kat and her twin brother Pat, meet Alder who came to the Earth, with others from his distant planet, over 5000 years ago. Their ancient mission was to help planet Earth reconnect to a group of sentient planets quantumly connected around the universe. Kat and Pat discover that they and others they meet have special "quantum abilities" by using the colorful stones Alder has with him. Discovering they can manipulate the "quantum properties" from the world around them, the twins agree to help these original settlers complete their mission. Their exciting journey takes them to the ancient stone monuments in Ireland and England to create a connection, all the while other ancient settlers are actively trying to stop them. Does Alder complete his sacred mission?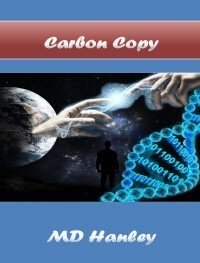 Carbon Copy is a fast paced and captivating "Techno Crime Thriller" (Murder Mystery) that takes you into the exciting world of 3D bioprinting, nanobots, and IoT technology which controls these processes. Imagine a world where every disease can be cured. The aging process could be obliterated. Human lifespan would be unlimited. Now imagine this power in the wrong hands, where dictators or military generals could indiscriminately kill a person anywhere in the world using their cellphone. Håvard Evans uncovers this golden opportunity for money and power as he delves into the online communities of the less reputable areas of the darknet. Follow him as the FBI, NSA, and several other cyber agencies chase him around the world. From Seattle to Boston to Iceland. This will keep you glued to this story to find out what happens next.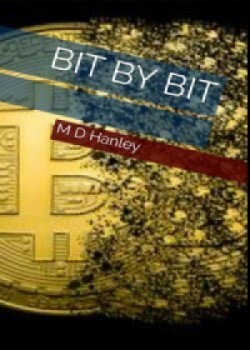 Bit by Bit, is an intriguing "Techno Crime Thriller" (Murder Mystery) that unravels the corruption at the heart of tech's big business. Gary McKeown, a brilliant technologist, a pilot, scuba diver, and world traveler, is exploited by his business partner, Roger Tillson in the dangerous world of financial corruption, "Bitcoin", and intellectual property. It starts while Gary is on a scuba diving boat in Australia, one of the passengers tries to drown him by sabotaging his scuba gear. Clinging to life, Gary is in a coma for the next three years. Follow Gary and his sister, Lucy, as he recovers bit by bit his former life and tracking down his killer. Gary and his friends travel all over the world to find his killer and more importantly why. The suspense leading up to the end of this story, should make this a page turner. This novel is a fast-paced action plot that takes the reader around the world, from Boston, Massachusetts, Wellington, New Zealand, Marbella Spain, and the Republic of Cyprus in the Mediterranean. This novel will appeal to readers that love puzzles, Aviation, Scuba diving, a love of Great Dane dogs, rare memory abilities, and some of the latest trends in technology.